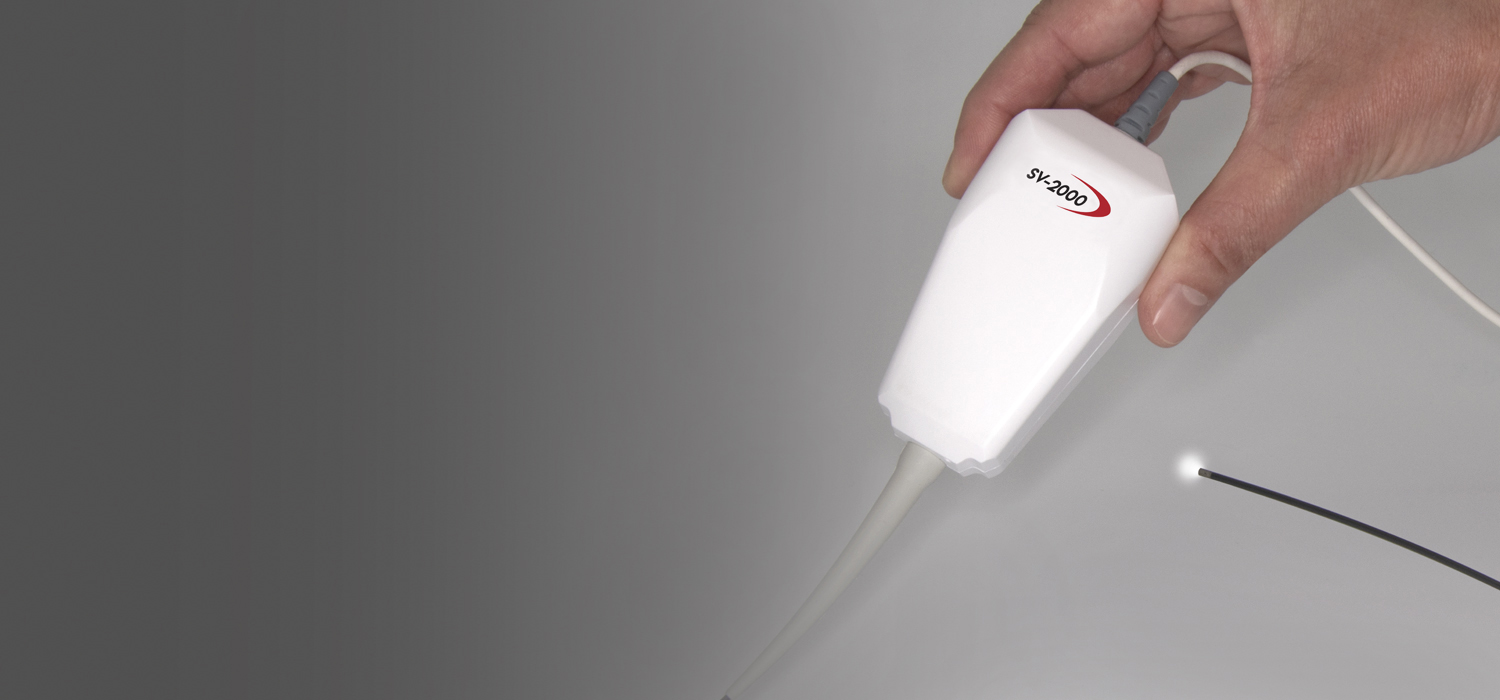 Innovative Video Borescope Inspection Solution SV-2000
The innovative SV-2000 is a cutting-edge chip-on-tip video borescope camera which supports a diverse range of inspection applications. When getting into tight spaces, the SV-2000 has the capacity to deliver full-color, high resolution video inspections and image capture.
The SV-2000 is ideally suited for a variety of inspections including catheters, tooling, machined parts, and assembly process monitoring. Two new control systems provide automatic brightness control, multi-sensor compatibility, and image capture of still images or video clips. All of the SV-2000 scopes are fully sealed and water resistant for disinfection or use in wet environments.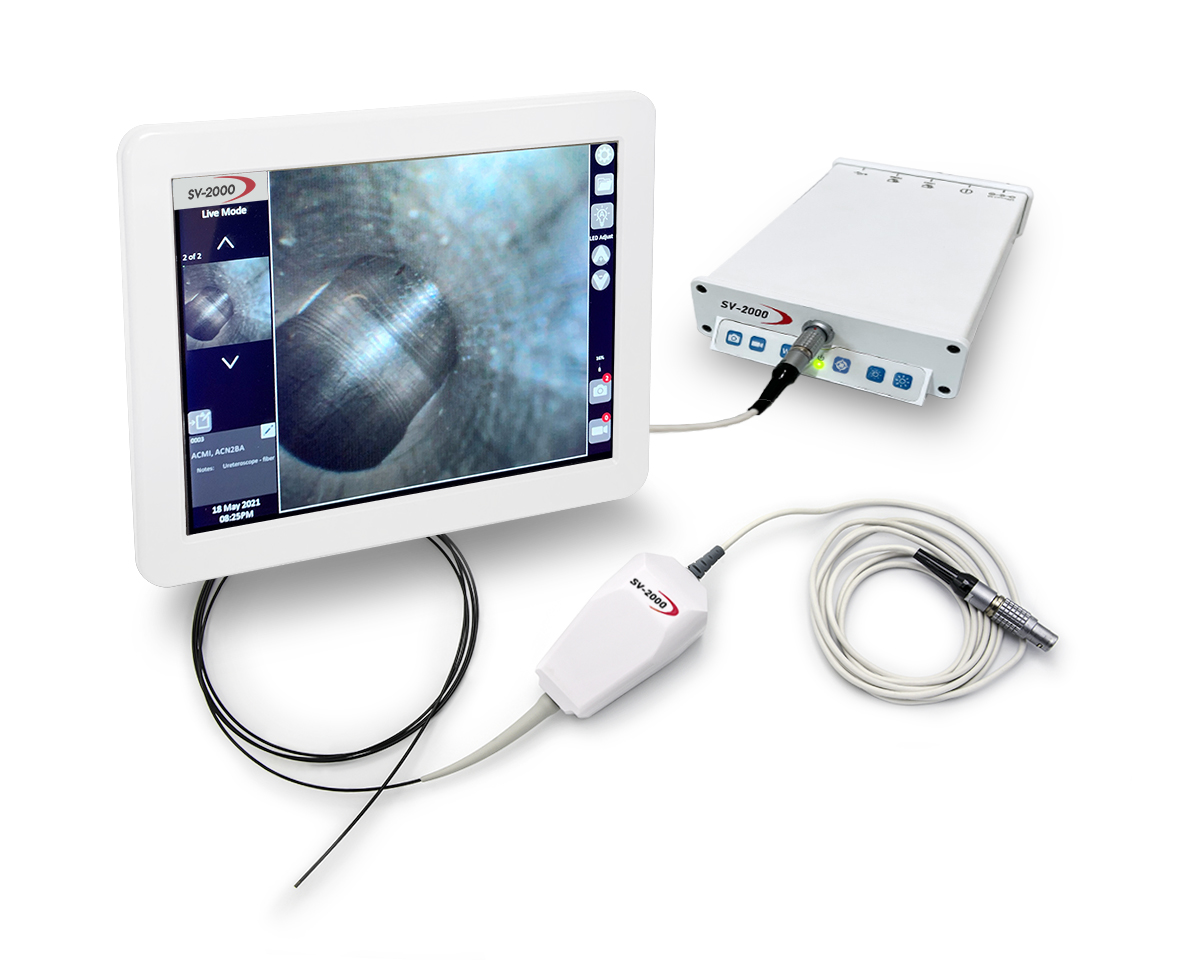 Key Features
---
Two control unit options:

Tablet with integrated touchscreen display and on-board recording
CCU for use with external display (not included) and recording to USB media

Three rugged, flexible scope configurations:

1.6 mm x 1.9m, 120° FOV, 400 x 400 resolution
1.05 mm x 1.2m, 120° FOV, 200 x 200 resolution
0.89 mm x 1.2m, 120° FOV, 400 x 400 resolution

All scopes water resistant IPX7
All scopes are plug and play with CCU or tablet
Scope handle 1/4 x 20 thread mount
10" class touchscreen CCU features:

On-board image recording & playback
Image annotation
Image export to USB media
Magic Light feature for brightness control

Both control units include:

HDMI® and USB 3.0 outputs
USB 3.0 output for streaming connection to PC
Manual and Auto brightness control
White Balance and Calibration functions
Firmware updates via USB