The One Shot Long Length option of the CXDI Control Software NE, sold separately, creates long length images acquired in just a single exposure using two or three standard detectors temporarily mounted a special upright stand*. This feature enhances efficiency and reduces radiation exposure compared to conventional stitched exams.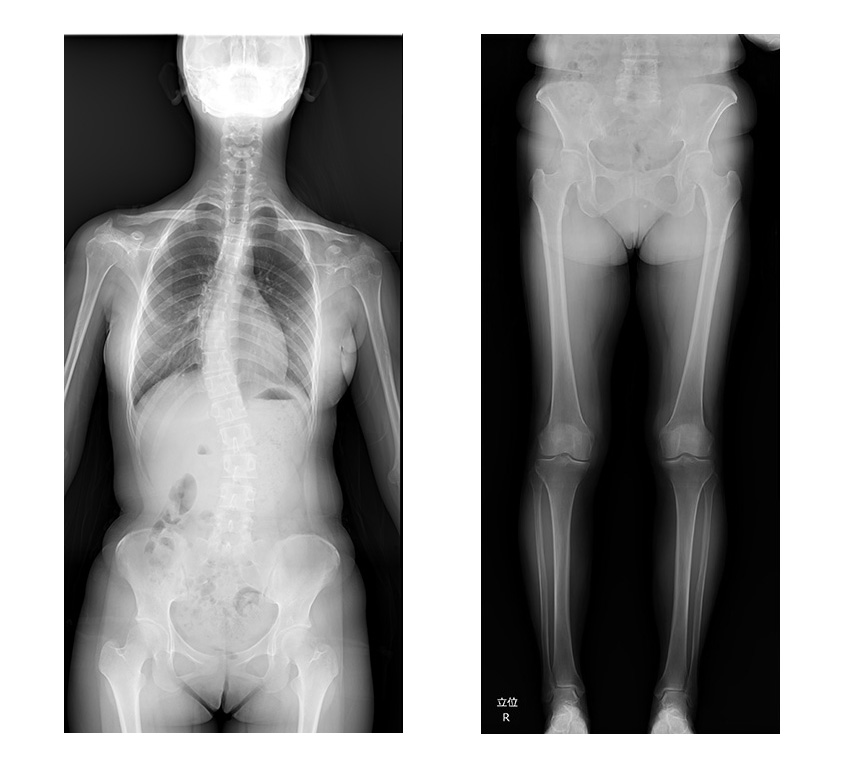 Benefits
Improved workflow: shorter examination time
Reduced dose using single exposure
Lower risk of artifacts due to patient movement
Increased image quality
Less distortion from multiple projection angles
Less stitching artifacts
*The upright stand is required separately.
Compatible Detector : CXDI-410CW, CXDI-710CW
† † Specifications subject to change without notice.
Return to Top