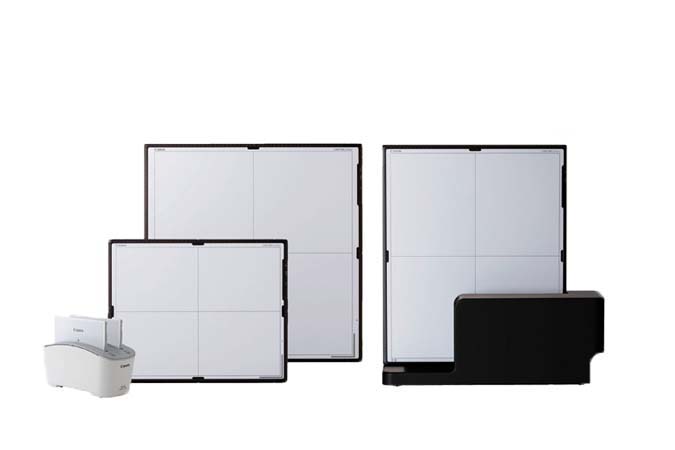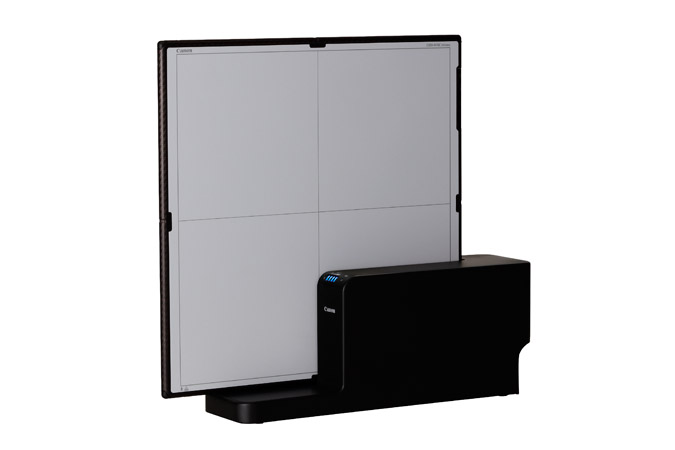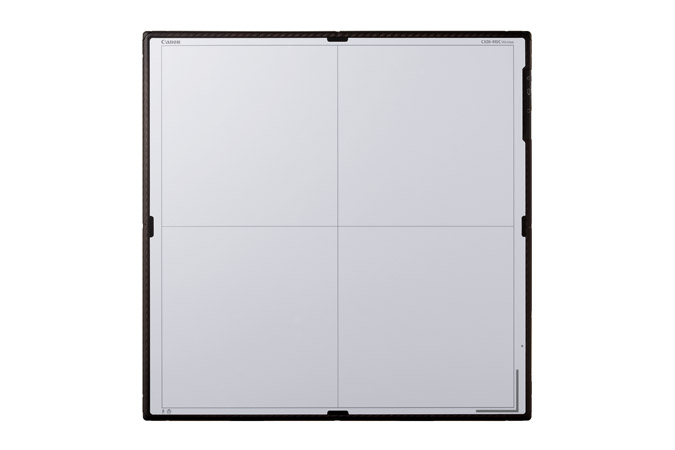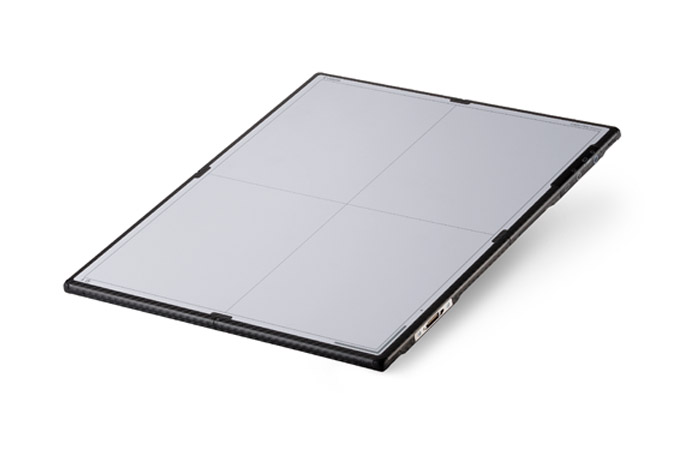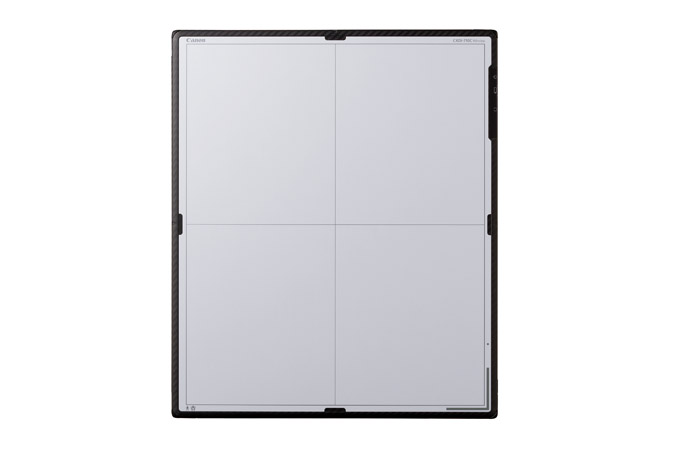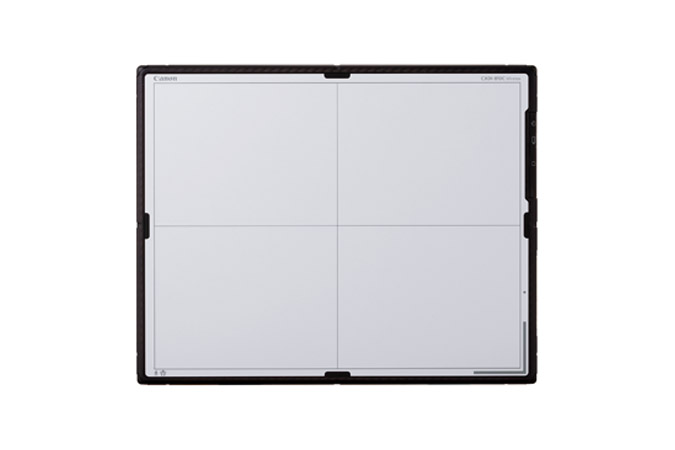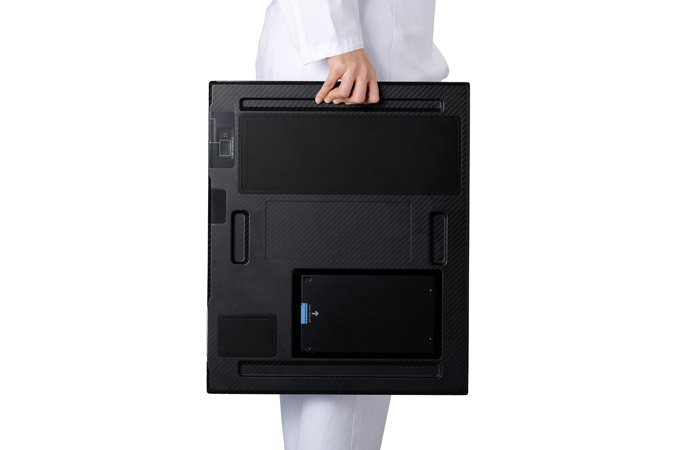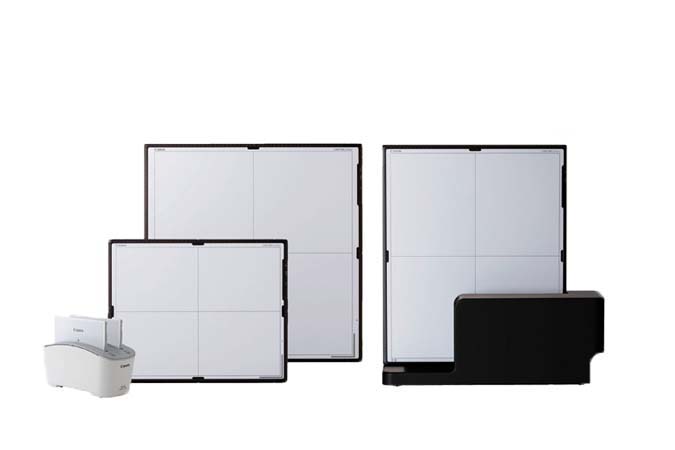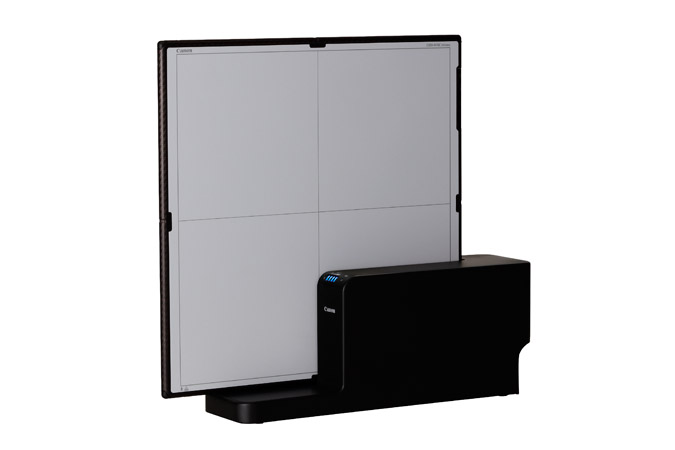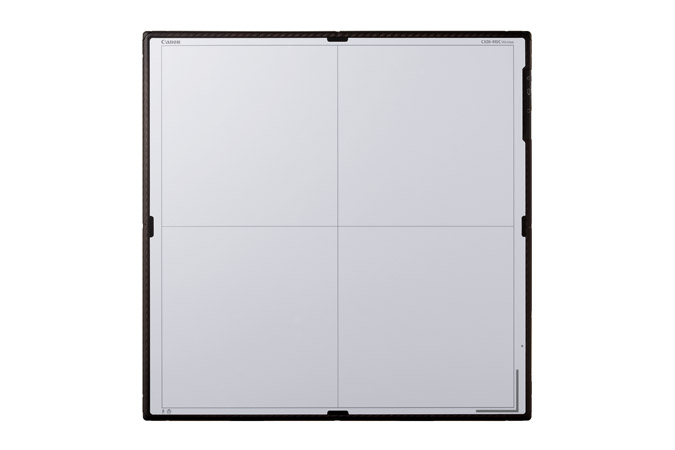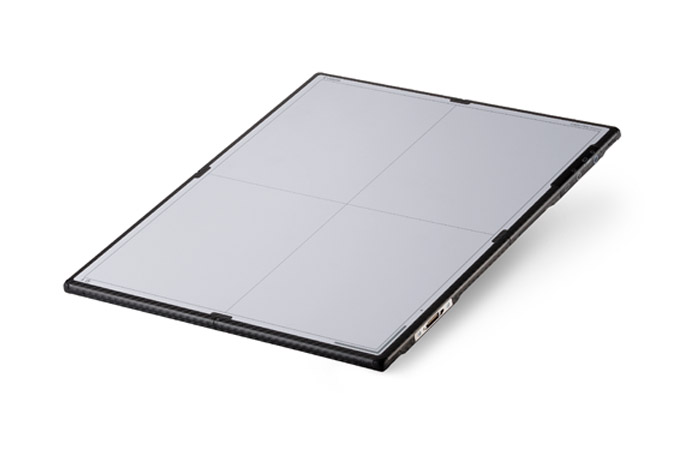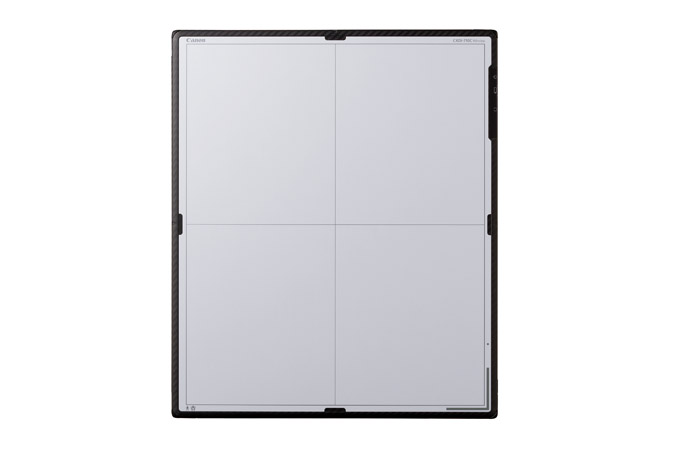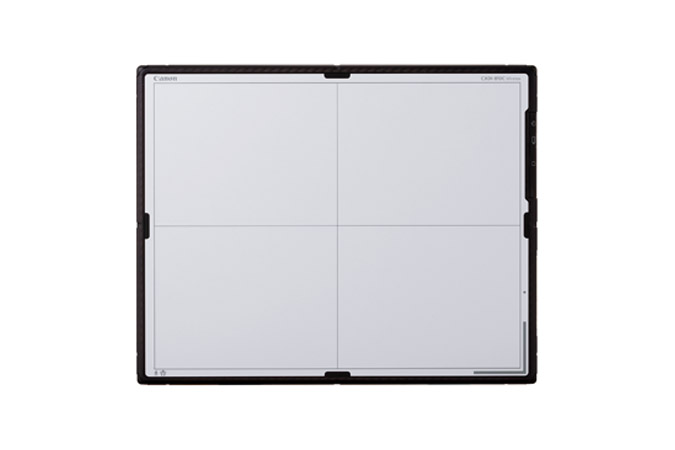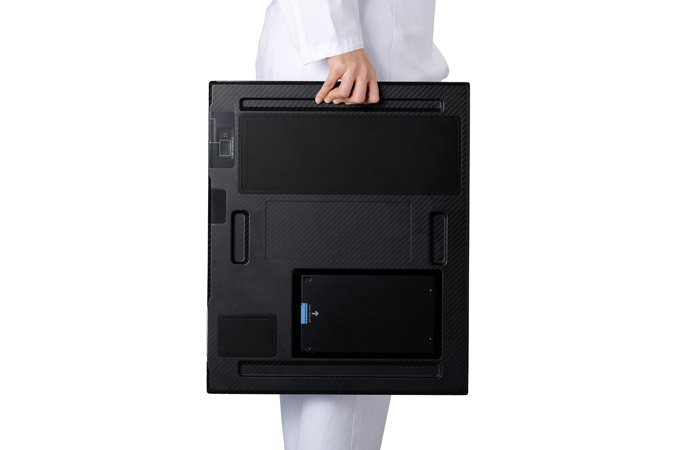 CXDI-710C, CXDI-810C and CXDI-410C Wireless Digital Radiography Systems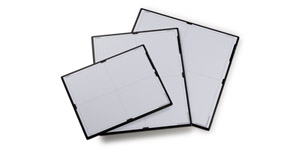 CXDI-710C, 810C and 410C Wireless Detector Brochure
CXDI-710C, CXDI-810C and CXDI-410C Wireless Digital Radiography Systems
Lightweight AED* Wireless Detectors

Utilizing strong carbon fiber, this new series of Canon detectors are among the lightest weight detectors currently available. Despite being lightweight, the carbon fiber chassis and frame provide high performance and high durability, tested for the rigors of demanding daily use. The detectors offer superb quality and reliability that you have come to expect from Canon.
Battery Charger can charge up to two batteries, and Docking Station is also available. (The both of them sold separately)
Each detector is IP57 rated for limited protection against dust ingress and submersion in water up to meter for 30 minutes*
* IP57 rating does not indicate compliance with any other IP ratings, nor have the detectors been tested for compliance with such
The sleek, tough and ergonomically sculpted new CXDI-10 Series Wireless Detector design includes ergonomic handgrips sculpted into the detector, high quality composite materials, low weight, and smooth rounded corners.
When using multiple detectors in one room, a specific detector can be selected not only from the DR modality workstation but also simply by pressing the 'Ready' button directly on the detector or on the optional Status Indicator (sold separately).
DISCLAIMERS
*Automatic Exposure Detection
† Prices and specifications subject to change without notice. Actual prices are determined by individual dealers and may vary.
Return to Top